Site of Art is an online retail marketplace for digital artwork, as well as an online platform to showcase neo-surrealist and controversial art. Our works embrace Instrumental Music, Piano Music, Songs, Song Lyrics, Sheet Music, Poems, Aphorisms, Art Png's, Art Images.
The founder and owner of Site of Art is multi-artist Eduard Johann Kaupa, who is the author and creator of all the copyrighted work made under the artist pseudonyms of EJK, Phaydros, Leandro Gyn, Cal P. Andri, Otto Lamers-Perau and Legoist that are represented and published on the Site of Art website.
Site of Art is independent and no puppet of the mainstream media, the mainstream music industry, or mainstream Hollywood. Site of Art also rebels against today's political mainstream and the permanent propaganda, violence and glorification of war of the establishment, as well as their unthinking smear campaigns against anyone who is differently minded. Site of Art, therefore, no longer cooperates with established Western institutions of a political, religious or cultural nature, including such institutions as record companies, publishers and music users such as ASCAP, BMI, GEMA, etc. etc. etc.
Site of Art aims to establish a subculture and counterculture in the field of art and to find a way back to absolute freedom and independence, which should be inherent to every human individual.
Site of Art is also supported and promoted by donations. If you are interested in our neo-surrealistic and controversial art, then we would be pleased if you would honour our work with a small donation.
All donations and the proceeds of sales go exclusively towards the financing and production of artistic works that are independent of the current mainstream and zeitgeist. Thank you.
"We will no longer accept these Nobel Prizes, Pulitzer Prizes, Oscars, Grammys and all the other crap you see all over the place. It only serves to honor the establishment of institutional racists and fascists who genuinely believe that everyone wants to belong to them and their way of thinking. Delivering only what they want to hear and making them feel comfortable says everything."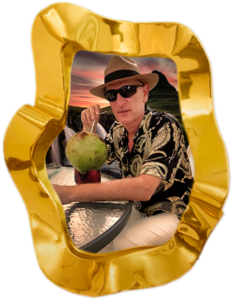 Eduard Johann Kaupa (Owner and Founder of Site of Art)